Can't step out without applying kajal on your eyes?  Welcome to the club ladies, for the ones obsessed with kajal products that make your eyes look damn attractive. You would be shocked to know that there are different types of kajal wearers? Yes, it's true! Not everyone likes their Kajal the similar way. So we've made a list of all the different types of kajal lovers.Get to know your category and go ahead and find *your* perfect kajal.
7 Different Types Of Kajal Lovers!
1. The Color Lover.
These are the ones tired of boring black liners. Love adding a splash of colour to your eyes with a colourful kajal pencil. Go for blues and greens to make your eyes pop. Colored kajals are a breath of fresh air when it comes to eye makeup, and you'll look ravishing as ever!
2. The Smokey Admirer.
That someone who absolutely loves the smokey eye look, you should definitely have a smokey eye pencil in your kitty. This gives you a perfect smokey look that you can sport at any event and anytime. Try something with a matte texture to slay that look, ladies!
3. The Daily User.
Daily wear kajal should be long-lasting with a high colour payoff. Something that glides smoothly on your eyes and is super easy to apply. Something that is enriched with Vitamin E makes for a perfect daily wear kajal.
4. The Serene Look.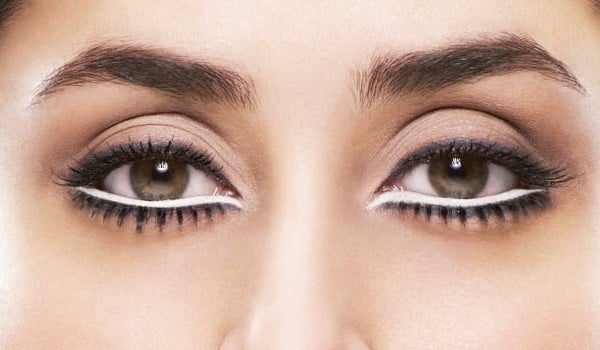 White makes your eyes pop and makes them look bigger and more awake. A white kajal will help perk up your peepers. Apply it on your lower lashline and voila, say hello to big and bold eyes!
5. The Subtle Eyes.
The ones who are not really a fan of black as you like to keep it subtle. Brown is the shade for you! This shade gives your eyes a gentle and subtle look and makes it look pretty as well. This shade is absolutely perfect for sport during the day.
6. The Working Girls.
A working girl goes for a kajal that stays on for long and is gentle on your eyes, as well. A long-lasting kajal should also have a high colour payoff so that you don't have to reapply it during the day.
7. The Intense Looking Beauty.
For that someone who just can't step out without a good high-intensity black eye look, then we know you love your kajal to the core. You love bold, intense and perfect kajal looks on an everyday basis. Go for a high-intensity kajal and make your eyes look pretty and gorgeous.
Which One Are You?  Shop for the best products from our collection on Spoyl.
Comments